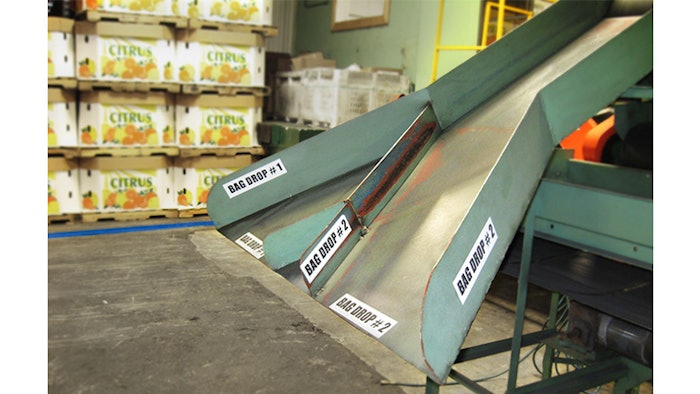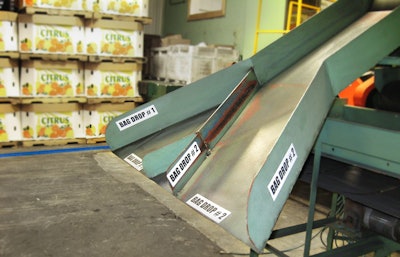 We don't think of food as being a political topic but it is. Consider recent cases of salmonella linked to poultry — 71 people were hospitalized. Twelve people were hospitalized recently due to E. coli infections linked to soynut butter, and 81 percent of the 32 people that became ill were under the age of 18. Parents get very motivated when their children get sick. They insist to their representatives in government that they expect a safe food supply, and governments act by enacting regulation. Inspections of the food and farming supply chains help stop foodborne outbreaks.  
The political nature of food was highlighted by Dunbridge (2011). One of the main ways the food industry is different from manufacturers that fabricate goods like clothing or electronics is that food companies are highly regulated and must employ safety precautions to avoid contamination. This helps ensure a high-quality product that is safe to consume.
Historically it's been challenging to find ways to apply lean manufacturing or "lean" tools to the food and beverage industry. Few case studies were available that showed practical application of the tools. Why has the food industry been slow to adopt lean practices? Some of the reasons cited are large batch processes, perishable products and a high degree of safety regulation. Waste, the root evil that lean practices seek to cut, is not an obvious problem in most food and beverage operations. Without blueprints to follow, it's challenging for firms to apply lean to their operations.
Over the last few years, case studies by lean practitioners do show improvement to internal processes. The definition of waste has broadened to encompass efficiency of movement and space. Lean tools like 5S and SMED (Single Minute Exchange of Die) are showing results and making food manufacturers more efficient.
Small batch sizes is a fundamental principle of lean. This allows a firm to better deal with the variability of supplier quantities and customer orders. Food producers must be agile to change production line setups. This may mean adjustments to the recipe, raw materials, mix/cook times and packaging. SMED is a lean production tool that has shown to optimize production line changeover times. SMED is a streamlining method which involves close observation of current production activities. Activities that are only performed when the process is stopped are tagged as internal. Activities that can be done before the current batch finishes or once the next batch begins are tagged as external. The activities are separated to eliminate cases where an internal activity is waiting for an external activity to complete. The whole system is further optimized by finding ways to shorten, drop or merge activities.
At a beverage producer, Lopes, Freitas, and Sousa (2015) observed the application of SMED to improve tool changeover time. A bottle filling line required an average of 15 changeovers per month. The team chose to optimize the changeover processes for three critical machines in the line: a bottle blowing machine, a bottle packing machine and a labeling machine. The times reduced were 21.1 percent, 1.4 percent and 37.1 percent for each machine. 5S methods like equipment sorting and workplace visuals also contributed to efficiency, and manufacturing costs fell an estimated 35.000 Euros per year. The study also examined the pasta packaging lines at a second company. Changeover time was also reduced via SMED and optimization of worker movement. Spaghetti diagrams traced worker movement onto a map of the facility layout — the diagrams identified redundancies and opportunities to merge tasks.
More recently, a case study by Planet Lean looked at the lean practices used by a bakery in Barcelona, Spain. The firm supplies 55 bakeries out of what appears to be an impossibly small 650-square-meter factory. The bakery's culture of continuous improvement allowed them to keep a tiny factory footprint. Before adopting lean practices, the company baked large batches of bread and pastries for the entire week. This required freezer storage on-site before delivery. This dependency meant more and more space would be required if they wanted to expand the number of stores they supplied. The storage constraint correlated with how much the company could expand.
With help from lean practitioners, they adopted a daily production schedule based on the sales forecast of each store. Faster turnaround and daily delivery allowed them to eliminate the freezing process. The bakery's work areas were modified to support multiple activities throughout the day. One work area may produce cakes in the morning hours. The cakes are delivered to stores during the afternoon. In the afternoon, the work area converts to produce pastries that are delivered in the evening for sale the next morning. Some spaces even support three different activities during the day. The company's people-centric approach has led to workers feeling more engaged, respected and less stressed. A monthly training schedule for employees cover topics from product and customer care to English and lean basics.
Lean 5S combined with a focus on the safety aspects (the sixth S) of the workplace also improves food and beverage worker wellbeing. OSHA's most recent list of Frequently Cited OSHA Standards - NAICS Code: 311 Food Manufacturing covers the period October 2015 through September 2016. The top three types of citations issued are related to control of hazardous energy, machine guarding, and process safety management of hazardous chemicals.
Control of hazardous energy refers to the electrical energy, hydraulic pressure or heat that workers can be exposed to when servicing and maintaining food processing and packaging machines. Lockout/Tagout training and devices like padlocks and tags ensure workers avoid hazards. Machine guards along with safety signs help prevent injury and warn workers of equipment hazards than can cut, pinch or crush. Citations related to Process Safety Management (PSM) of hazardous chemicals refer to cases where the employer does not have measures adequate to prevent or mitigate episodic chemical releases that could lead to a catastrophe in the workplace. OSHA established a PSM standard that applies to all companies that use any one of more than 130 dangerous chemicals. Labels and signs are an important component to PSM to identify the chemical and hazards to workers.
These case studies of lean practices confirm that food and beverage operations can be made more efficient and improve worker well-being.
About the Author
Troy Scott writes about industrial hygiene and lean manufacturing subjects for Graphic Products. Located in Beaverton, OR, Graphic Products is a global leader in providing workplace labeling and signage systems.