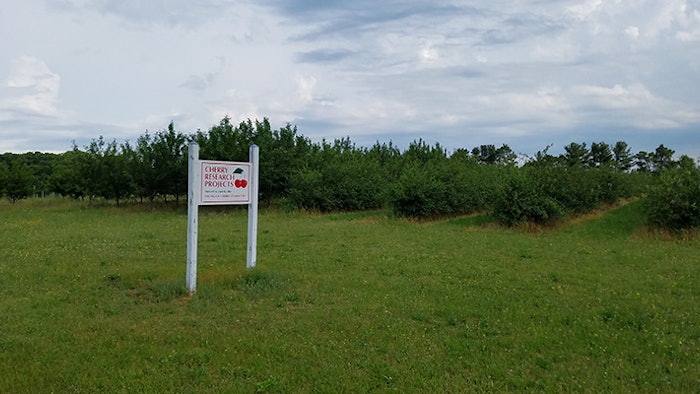 For more than 150 years, the area surrounding Traverse City, Michigan, served as the de facto capital of U.S. cherry production.

Montmorency tart cherries were one of the few crops to withstand the area's sandy soils in the 19th century, and the picturesque city along Lake Michigan's Grand Traverse Bay still hosts the National Cherry Festival every summer.

The state continues to produce the vast majority of the nation's tart cherry crop, but amid increasing ecological and environmental challenges, some local farmers and companies are diversifying the area's agricultural mix.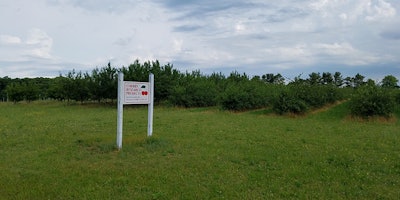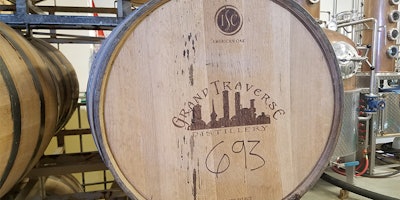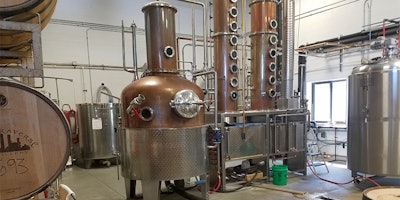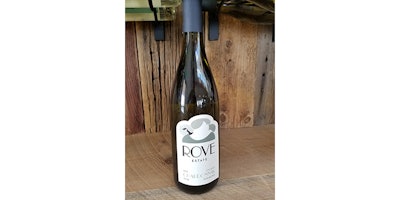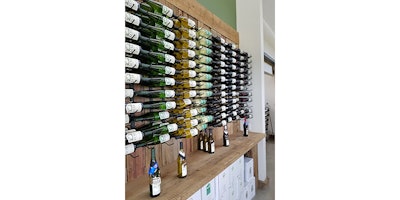 In an industrial park southeast of Traverse City proper, Kent Rabish relies on virtually all Michigan-grown crops to make a variety of spirits for Grand Traverse Distillery.

The molasses for Silver Reserve Rum and peated barley for Islay Rye Whiskey come from the Caribbean and Scotland, respectively, but Rabish said that the rest of his grains are sourced entirely from farms in northern Michigan.

Rabish showcased his gleaming copper still and array of barrels during a recent visit — and sought to dispel what he characterized as "marketing BS" from large and small distillers alike.

He said that many rivals rely on repeatedly distilled grains, known as neutral grain spirits, produced in large quantities by agribusiness giants. Although he acknowledged that would be both cheaper and easier than distilling local crops, "the problem is they all taste alike."

Grand Traverse Distillery already makes a variety of whiskeys, vodkas and gins, and soon plans to add a second still — which will allow year-round mashing — and a bottling line thanks to a state grant.

The company's Cherry Whiskey and True North Cherry Vodka continue to incorporate the region's flagship product, but elsewhere throughout northwestern Michigan some cherry orchards are giving way to grapes.

The state is home to some 13,700 acres of grape vines, the fourth-largest amount in the country, including 2,850 for wine grapes — double the number from 10 years ago and good for No. 5 among all states.

The Traverse City area alone is home to dozens of wineries, where hardier grape varieties weather harsh winters and short growing seasons with the help of winds off Lake Michigan.

Creighton Gallagher, part of the fifth generation in his family to grow cherries, said that tart cherries are almost entirely shipped to processors — and that farmers are at the mercy of those companies for the price they'll receive for their hard work.

In 2010, Gallagher and his wife, McKenzie, purchased some of his family's property at the highest point in Leelanau County — located between Grand Traverse Bay and Lake Michigan — and began replacing retired cherry trees with grapes.

Six years later, the Gallaghers opened Rove Winery with a tasting room at the summit of the farm.

Building a winery essentially from scratch is an arduous and expensive process. Creighton Gallagher acknowledged that the property could sell for much more today, and that the farm's remaining cherry trees help fund the growing wine operations.

The neighboring cherry and wine operations — including his family's cherry farm — also helped supply the farm with equipment and, most importantly, labor. Michigan's agricultural sector, like many states, continues to deal with a shortage of available workers.

Despite the difficulties, the Gallaghers said that the winery allows them, as growers, to control their entire product cycle as well as fulfill their personal dreams of owning a winery.

The farm's wine is currently produced off-site, but as the business grows and more cherry trees are replaced, the family hopes to convert their operations to entirely estate-made wine.

"My heart is still in cherries, but I just fell in love with the whole process (of making wine)," Creighton Gallagher said.

Kerm Campbell, a former chemical engineer who established an inn and two wineries known as Black Star Farms, hopes to further bolster the local wine industry by supplying farmers with locally grown vines.

Campbell Milarch Vines, which he formed with local nursery owner Jake Milarch, aims to plant about 30,000 vines next year and build to 100,000 annually in coming years.

Although Michigan is primarily known for white wine grapes such as riesling, chardonnay and pinot gris, Campbell Milarch recently received a state grant that will help extend the growing season for red wine grapes in the area.

"We're going to double down and keep doubling down until I find the answers I'm looking for," Campbell said.

Although unpredictable Michigan weather can also wreak havoc on grapes, the cherry crop, in particular, remains under attack on multiple fronts.

The tart cherry remains the area's dominant crop and is enjoying a run of good publicity thanks to its nutritional value and reported benefits for sleep and muscle recovery.

But Nikki Rothwell, a researcher at Michigan State University Extension's Northwest Michigan Horticultural Research Center, is concerned that its days could be numbered.

The area's spring weather was historically regulated by the frozen Grand Traverse Bay, but Rothwell said that climate change makes freezing over less reliable. That could trigger warmer weather — and cherry blooms — earlier in the year, and if cold weather returns, a devastating frost.

The region lost nearly the entirety of its cherry crop to those factors in 2002 and 2012.

The bigger enemy, however, is the Spotted Wing Drosophila (SWD), an invasive Asian vinegar fly that surfaced in California in 2008 and quickly spread to the Midwest within two years. The fly, Rothwell said, particularly enjoys tart cherries.

"We're just scrambling to find answers for these guys," Rothwell said.

Farmers are currently deploying pesticides to prevent SWD infestations of their cherries, but Rothwell noted that cherry trees are a 30-year investment and take seven years to become large enough to withstand the industry's mechanical harvesting equipment.

She worries that farmers will decide that the crop isn't worth the trouble. In addition to SWD research, the MSU facility also hopes to develop smaller plants and harvesting systems to enable farmers to see returns in as little as two years instead of seven.

The research center is funded by fees imposed by growers, and its staff includes just a handful of researchers and students. But the facility received federal funding to combat the SWD and secured a state grant in hopes of expanding its property — a sign that farmers and policymakers alike recognize the economic importance of its work.

"We're the hub for tart cherry research in the country," Rothwell said.