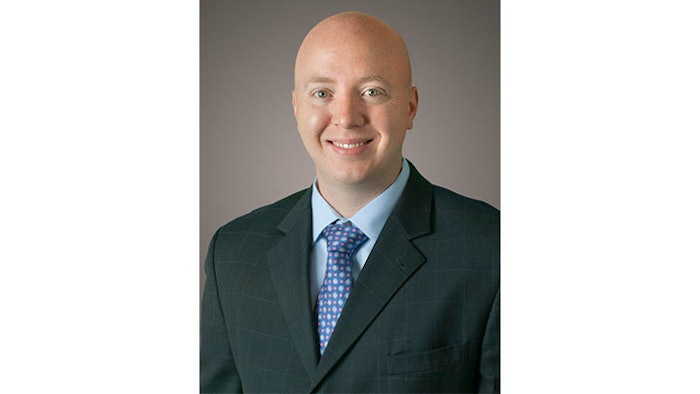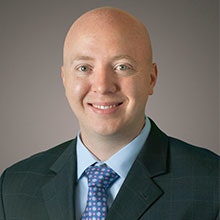 In recent years, United States consumers spent approximately $725 billion on packaged goods annually, of which approximately $120 billion was generated annually from sales of private label productsi. As a percentage of the overall consumer packaged goods (CPG) industry, private label products have significantly increased their U.S. market share over the past 25 years, and now comprise roughly 18 percent of the U.S. CPG industry.
While such growth is impressive and speaks to consumers' increasing confidence in non-branded products — no doubt driven in part by the improved quality of private label goods — the U.S. private label industry still lags far behind Europe's in terms of market share. For instance, in Switzerland and the United Kingdom, the private label industry makes up approximately 45 percent and 41 percent, respectively, of the CPG industryii. Despite the predictions of some that the U.S. private label industry would grow to similar proportions, this has not yet occurred. In fact, the U.S. private label industry's market share has been more or less stagnant for several years now, likely a result of both economic and historical factors.
Last year's move by Amazon to begin offering its own lines of private label perishable household items — from vitamins to baby food — garnered considerable press. And it left many wondering if this was a harbinger of things to come and whether the U.S. private label industry would finally capture significantly greater market share of the CPG industry. On the other hand, it may have simply represented nothing more than a continuing trend among retailers, including e-commerce companies, of looking towards the high margins of private label products to drive topline growth. After all, Amazon had already been selling certain non-perishable items under its own brand for a number of years. Moreover, other retail stalwarts and competitors of Amazon, such as Target, were already well known for their private label offerings.
Whether or not the U.S. private label industry has reached its zenith in terms of market share of the CPG industry remains to be seen. There can be no disputing, however, that even at its current levels, the U.S. private label industry is sizeable. One of the largest, if not the largest, companies in the North American private label manufacturing industry is TreeHouse Foods, Inc. For the year ended December 31, 2016, TreeHouse had total revenue of nearly $6.2 billion. Compared to the overall U.S. private label industry, this amount suggests that the U.S. private label industry exhibits relatively low concentration and remains competitive and fragmented. Such fragmentation has the potential to create significant opportunities for private label manufacturers to grow their respective market share, and realize synergies and cut costs, through strategic acquisitions. Several transactions over the past couple of years suggest that the private label industry is in the midst of such a period of consolidation. For instance:
TreeHouse acquired the private label division of Conagra Brands Inc. in February 2016 for $2.7 billion. Prior to such acquisition, TreeHouse acquired private label soup and gravy maker Protenergy Natural Foods in April 2014 and, in that same year, acquired Flagstone Foods, at the time one of the largest private label producers of trail mix and dried fruit.
In 2016, Teasdale Foods, a provider of private label and branded beans, sauces and corn products, acquired Mesa Foods, a manufacturer of private label and branded Hispanic food products, including tortillas, flat breads and chips.
In 2015, Shearer's Foods — a provider of private label snack foods — acquired Barrel O' Fun, a private label snack food manufacturer. In 2014, Shearer's Foods also acquired Lance Private Brands, a private label manufacturer of cookies, crackers and wafers.
In 2015, SunOpta Inc., a leading global company focused on organic, non-GMO specialty foods, acquired the business of Sunrise Growers, a leading processor of conventional and organic individually quick frozen fruit.
Since 2012, the private label division of publicly-traded Post Holdings, Inc. has made several acquisitions, including Hearthside Food Solutions (a manufacturer of private label cereal and snacks), Golden Boy Foods and American Blanching Company (both manufacturers of private label peanut butter), Michael Foods (an egg products manufacturer) and cereal manufacturer MOM Brands Company.
Despite these transactions, the U.S. private label industry remains highly fragmented as described above. And while there will come a time when private label suppliers will view the cost of acquisitions as outweighing the benefits, and will be forced to grow and capture market share through organic means, there is nothing to suggest that time is now.
What's more, as mega-retailers such as Amazon and Target continue expanding their private label offerings, there will be a need for manufacturers of private label products to grow in order to meet the demands of national and multinational partners. In addition, grocery stores (historically where most private label products are sold) have been undergoing a period of consolidation themselves, which has resulted in fewer chains but which have larger regional and national footprints. Finally, the growth of chains such as Aldi and Trader Joe's, along with the influx of non-U.S. retailers who have historically relied heavily on private label goods, is changing the retail landscape. Retailers such as these will want, if not require, that their private label manufacturing partners are large enough to be able to leverage economies of scale throughout the supply chain. Doing so has the potential to improve pricing and efficiency, which is particularly important in the historically high margin private label industry. Beyond pricing and other efficiencies, the existence of large manufacturers also has the potential to benefit such retailers by offering greater capacity, more varied product lines and the ability to invest more in R&D and innovation. The prospect of increased innovation is significant because one of the major hurdles that the private label industry has historically faced compared to brand name competition is the inability to innovate and introduce new products. Private label products tend to perform better, and have greater market share, in categories where consumers neither require nor expect innovation (e.g., milk, eggs and sugar).
All of the foregoing reasons point to a period of continuing consolidation among private label food manufacturers as they seek to take advantage of a fragmented industry and respond to increasing pressure from retailers
i "Private Label & National Brands: Dialing in on Core Shoppers," January 2015, IRI Worldwide.
ii "The State of Private Label Around the World: Where It's Growing, Where It's Not, and What the Future Holds," November 2014, Nielsen.
About the Author
Robert Crawford is a lawyer with McGuireWoods' Food and Beverage Industry Team. He represents public and private food and beverage companies in structuring and forming business enterprises, mergers and acquisitions, early and late stage equity investments, and mezzanine and senior debt investments. He also provides outside general counsel to clients and assists with regulatory compliance, corporate governance and complex commercial contract matters. He can be reached at rcrawford@mcguirewoods.com.