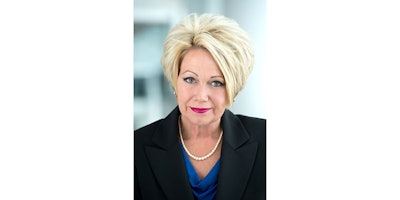 The increasingly globalized nature of today's supply chain environment means even the toughest quality control measures may not be enough to protect a food manufacturer or supplier from risks that could cause millions of dollars in lost product, additional expenses and significant reputational damage.
In a recent survey, a majority of manufacturing firms — approximately 77 percent — said they consider increased supply chain complexity as their fastest growing risk in business continuity. A separate survey conducted by the Business Continuity Institute showed 70 percent of companies lacked visibility over their entire supply chain.
Whether caused by a natural catastrophe, microbial contamination, spoilage, labeling error or damage during transit, the number of potentially disruptive events to products in the food supply chain are considerable and unpredictable.
As a manufacturer, it's important to ask your insurance brokerage firm what their capabilities are in delivering a risk management program that can provide broad protection against first-party physical loss of goods in the supply chain, from ingredient origination through a post-customer delivery recall event.
Unlike typical transit coverages, companies dealing with complex supply chains need broader risk protection for their products from beginning to end, thus avoiding third-party insurance from common carriers which causes delays in claim reporting and recovery.
Contamination and Spoilage Exposures
The following is one example of how a major food company experienced a nationwide recall of its popular product. The recall was due to contamination caused by accidental process deviations at a co-pack facility operated by another company.
Although no injuries were reported, the company voluntarily pulled more than 31,000 cases of its product off the shelves, fearing the contaminated product could lead to a life-threatening illness if consumed. This is not an unusual event. Unfortunately, food recalls are in the news daily so check with your broker to make sure your risk management program addresses these types of unique exposures.
Damage to Products Isn't the Only Cost
Financial loss often includes associated operating costs beyond the value of the product. When reviewing your policy, you should make certain those additional expenses are included, thereby ensuring there is a recovery of costs and profits associated with a loss event.
Product Recall Events
The direct financial stress or damage to brand and reputation caused by a product recall can put a company out of business or force it to shut down operations for a long period.
Case in point: A 2015 recall by an ice cream manufacturer following a deadly listeria outbreak. The company was forced to close production plants throughout the United States, lay off 37 percent of its workforce and secure a multimillion-dollar loan in order to keep itself afloat.
The plant closures reportedly resulted in lost sales of approximately $150 million plus costs connected with destruction of the product, retooling of the factories and ongoing expenses to keep the business alive. Public information reveals that the ice cream plant received a $125 million loan to recover from this product liability case. Few middle market companies can recover from such a loss.
Does your program cover various costs associated with a recall, whether driven by regulatory enforcement or your company's own actions? If not, you could be at risk of spending millions of dollars.
Government and Regulatory Action
Starting this fall, the FDA will begin enforcing compliance deadlines under the Food Safety Modernization Act of 2011 focused on preventing food safety risks, rather than responding to an event after the fact.
The food supply chain remains a critical area of focus for the FDA, which now has broad mandatory recall authority and the power to detain administratively or to deny entry of food that poses potential safety risks.
Enforcement of the following rules has also begin in earnest:
Importers should be able to verify that food produced on foreign farms and facilities meet the same rigorous standards that apply to domestic food.
Larger facilities will be required to protect against intentional adulteration intended to cause wide-scale public harm.
Companies involved in the transportation of food by motor, rail or sea, including receivers, loaders and even brokers, must adhere to food safety regulations designed to minimize risks during transport.
Be aware of this new era of food safety enforcement and secure an insurance policy that is designed to consider physical loss or damage to goods when caused by government agency actions. Doing so will help to prevent or mitigate a food safety hazard or threat. Additional expenses related to such actions also should be covered in your policy, including a clause that helps to prevent losses that can cause a company to go out of business.
As today's supply chain becomes more global and complex, your risk management program is your first defense in protecting you and your company's bottom line. It needs to be up to the task and able to target a wide range of risks — from raw material supplier risks to extra expense risks to nanotechnology risks. Leveraging a plan that includes best-fit insurance products and sound risk management advice not only can save your company from a potentially devastating loss, but it can increase profitability, foster investment and establish long term growth.