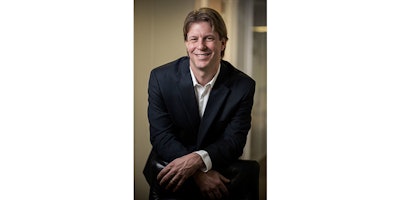 When it comes to food recalls due to Listeria or E. coli contamination, the amount of time it takes to identify the cause and notify those affected could mean the difference between a small scale scare and something significantly more serious. Food Manufacturing recently had the opportunity to correspond with supply chain transparency expert Chris Morrison of Trace One, who answered questions on how to pinpoint outbreak sources and how technology can help prevent — or at least minimize — damage.
Q: How have advances in technology helped to better detect sources of outbreaks?
Food safety technology has evolved massively over the past few years. Many brand owners do not know who their second- and third-tier supply chain partners are, so they may not know how to communicate with them immediately when an issue arises. Communicating effectively and in real-time with all partners — from the farmers who grow the ingredients to the manufacturers and packagers who put the final touches on the product — is key to detecting and managing possible outbreaks. Without immediate access to this ecosystem of partners and accurate, up-to-date records to ensure they're in compliance with relevant regulations, brands cannot pinpoint a problem or react quickly enough. New-age supply chain transparency technology enhances productivity and provides brand owners with a dashboard of invaluable insights, such as overall supply chain risk, and full visibility into source and compliance information. In the event of a food safety scare, quick access to this data makes all the difference in identifying where in the supply chain ingredients have been contaminated and communicating effectively with all tiers that are involved. This allows companies to trace lettuce or the flour from which a tortilla was made, to the original place it came from quickly.
Q: Why are sources of contamination detected quickly in some cases while in others, such as the Dole Listeria outbreak, it takes months to detect the source?
Finding a source of contamination can be like finding a needle in a haystack. I can't speak for every company and what their processes are, but according to our survey of supply chain executives, 43 percent of organizations still rely on offline solutions like printed records and fax machines to collaborate with partners in the supply chain. This limits visibility and slows down the process of detection in the event of a crisis. Companies that already have regular communication and visibility throughout the supply chain can identify the affected products in a matter of hours, communicate the issue to impacted partners in real time and limit the amount of people consuming the contaminated food.
Q: It appears that food contamination outbreaks are on the rise. Is this true? If so, why?
Supply chains are more global and more complex than ever, so they may open us up to more opportunity for contamination, but I'm not sure there's really more or less of this happening in the world. Rather, I think what we're experiencing is more communication about outbreaks and recalls in a hyper-social world, and also more sensitivities to new allergens, like gluten and nuts. There's more information now about these allergens — and we have more channels to spread the news of potential outbreaks. I believe consumers are more aware and, as a result, brands must be more vigilant.
Q: What can food manufacturers do to lessen the chances of an outbreak and minimize damage?
With the growing demands of consumers — and a growing population — retailers and manufacturers are challenged to supply more high quality food with more diverse choices, all at a greater value. This means that more ingredients are being sourced from different places — and it opens up the potential for more problems with those ingredients. To lessen the chances of an outbreak, brand owners should constantly monitor and test their knowledge of their supply chain partners. They must be proactive about ensuring all partners comply with industry regulations and are accessible, should issues arise. By being armed with this information and being able to communicate quickly, they can address any concerns that arise and inform consumers, as needed.
Manufacturers should also consider the damage to consumer trust in the event of an outbreak or recall. Being honest, transparent and communicative with consumers will set the foundation for rebuilding trust after the outbreak is over. A recent survey by Trace One found that more than one-third (36 percent) of consumers do not think food retailers and manufacturers act quickly enough or provide timely information during a food crisis. By providing quick, accurate information and maintaining transparency during an outbreak, damage to consumer trust, consumer safety and health, can also be rectified.