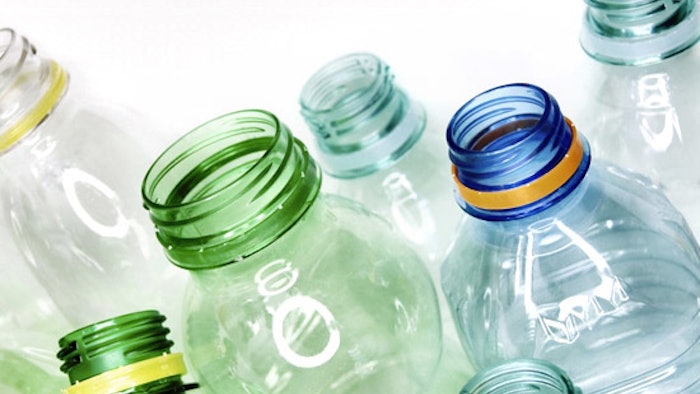 American plastics manufacturing has come a long way from its humble beginnings. From the start as a revolutionary material, plastic has become irreplaceable, due, in part, to revolutionary manufacturing techniques. Plastic production has become more efficient yet highly diversified. Manufacturing techniques range from tried-and-true injection molding to cutting-edge 3D printing.
To understand where plastics manufacturing is headed, it helps know about the evolution that led to this point. Below is a brief explanation of the history of the American plastic molding industry.
Plastic's Debut
The beginning of plastics is impossible to pinpoint because people have experimented with natural plastics and resins for centuries. In fact, references to "plastic" coatings and adhesives can be found in historic literature as old as 2,000 years. So for the purpose of only focusing on its manufacturing, it is useful to start from the dawn of synthetic, man-made plastics.
Man-made plastics were first shown to the general public in London during the 1862 Great International Exhibition, but it was Americans who took it to a new level. American inventor John Wesley Hyatt first learned to harness the potential of plastic by incorporating additives, heat and pressure. He specialized in cellulose nitrate and camphor. In a way, Hyatt's first experiments can be considered the dawn of plastics manufacturing, and the immediate results were a new billiard balls and movie film — tangible products that captured the public imagination. It was Hyatt and his brother who patented the very first plastic injection molding machine. Like injection molding today, his machine involved injecting hot plastic into a mold to create comparatively simple components — such as buttons and hair combs.
Following Hyatt's trial-and-error experimentation and the introduction of plastic injection molding, it didn't take long for plastic manufacturing to take the next step.
Plastic Manufacturing at the Turn of the Century
Europeans tinkered with new uses for plastics and chemicals — notably formaldehyde — near the end of the 19th century. A flurry of interest in this new material resulted in plastic molding powder, giving rise to widespread production of commercial plastics. In fact, those powders are still used today for various purposes, including adhesives and paper finishing.
War and Plastics
The first half of the 20th century saw a great deal of innovation that was a direct result of global conflict and a race to mass-produce more efficiently. Right in the middle were thermoplastics, which were first commercially developed in the years leading up to World War II, as researchers scrambled to find substitutes for other materials that were in high demand and low supply. One notable invention was that of the first screw injection machine, which gave the operator more control over the speed of the plastic injection process. The result meant higher quality and more intricate products. Additionally, this invention gave rise to the ability to blend different types of plastics prior to injection.
This period of innovation represented a huge step for plastic manufacturing. Low-density plastics could be mass produced for use in a massive range of applications. The plastic manufacturing industry got another major boost about a decade after the war, as high-density plastics and polypropylene were being produced on a large scale and could be used even more widely.
New Uses for Plastics
Mass production of plastics gave rise to more uses, as the cost was largely offset and allowed high-density polymers and new alloys to be used for both household and industrial purposes. By blending polymers and introducing new alloys to the mix, plastic could be customized during manufacturing and was becoming popular in countless industries, including automotive, aerospace and medical. It was during this period that plastic toys and other consumer items saw a boom.
The Rise of 3D Printing
By the 1980s, a new form of plastic manufacturing was taking shape — 3D printing, or additive manufacturing. The concept is similar to that of injection molding, although the process itself expanded the role of "manufacturer" to virtually anyone capable of creating a design. 3D printing takes hot plastics and places layer after layer from the bottom up until a single plastic object is completed.
While a relatively obscure manufacturing technique when it was first introduced, 3D printing is becoming more and more popular and its use widespread. In just the last decade, 3D printing has exploded into the public realm and is viewed by some as the catalyst for the next plastics manufacturing revolution. Machine parts, medical devices, artificial body parts and even components used in rockets are being simplified because of 3D printing.
Because of its simplicity, 3D printing allows manufacturers to redirect much of their focus to the design phase of plastic manufacturing, which in itself means more innovation. If it's truly a revolution, it's just a start. The coming decades promise even more exciting developments related to plastic manufacturing.
Steve Erickson, Vice President of Sales and Engineering at First American Plastic, a custom injection molding and 3D printing manufacturer and
assembler for variety of industries. With more than 30 years of experience in the plastic injection molding industry, Steve brings his knowledge and expertise to the First American Plastic Molding Enterprise and Quad, Inc.