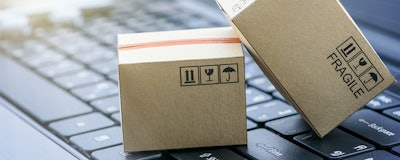 In Industrial Distribution's 2017 Survey of Distributor Operations, some 33 percent of distributors cited the growing trend by manufacturers to sell products directly to customers as one of their top four primary concerns, up 10 percentage points from the previous year's survey.
Given that increasing challenge, many distributors now are looking to learn what's working exceptionally well in the B2C environment and whether those same strategies can be incorporated into their operations to better compete in the market.
A panel of experts recently took part in a special webinar titled, "The Keys to Modern B2B Commerce" closely examining the changing landscape, the rapid shifting of customer requirements, and offering attainable solutions aimed at improving the overall experience for customers with the end goal of growing sales.
A free on-demand presentation of "The Keys to Modern B2B Commerce," sponsored by PROS, is now available on Manufacturing.net by clicking here.
A key element, according to Richard Blatcher, Director, Industry Solutions at PROS, is that distributors and manufacturers expect growth to continue and have increased their revenue targets, but also find themselves working harder than ever for every revenue dollar as huge pressures have been placed on margins today.
The complexities of products and the processes to manufacture them have increased significantly as Amazon and similar models have caused disruption in the market.
"Customers now have full price transparency into the products and services that they are looking at sourcing, re-sourcing, researching and purchasing," Blatcher says, adding that manufacturers and distributors are facing new competition from companies and places geographically that they previously had not encountered.
"The trends are driving down prices and commoditizing many of those products that you are manufacturing and distributing," he comments during his webinar presentation.
While the B2B community is well aware that the market is dealing with the biggest disruption and change it has seen in 50 years, the real surprise is the speed and degree in which it is happening, according to Blatcher.
"It's more than just adding e-commerce," he warns. "It's about looking at how you define your business and the customer experience that you're delivering."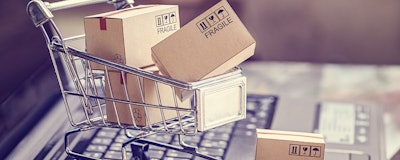 Part of that challenge is driven by millennials, who at 35 percent make up the largest segment of the workforce, grew up with new technology, want the B2B experience to be as good as or better than the B2C experience they have become accustomed to, and want to quickly get the information they need.
To that end, research has shown that at least 50 percent of the decision already has been made before the buyer engages with a sales rep, and buyers have become intolerant of not getting it right the first time.
"More than 70 percent of B2B customers will leave a company after one inferior experience," Blatcher says.
So, then the question becomes: Are B2B and B2C actually converging as many in the industry surmise?
Not completely, points out webinar panelist Karie Daudt, Senior Director of Marketing and Customer Experience for Insite Software, a provider of B2B commerce and data-driven solutions for manufacturers, wholesalers, and distributors.
The bar was raised by Amazon, she says, but the complexities of B2B are much greater than B2C.
While the B2B buyer wants the same relatable experience that they have as a consumer, beyond that simple fact the two systems are vastly different.
"B2C is based on a one-to-many model — one consumer faced with many choices," she says. "B2B is based on many-to-many relationships — many people, many channels, and many products."
In addition, the impulse-buying habits often evident in B2C are not found in B2B, where purchases are made based on need.
Taking the B2B e-commerce scenario a step further, webinar panelist Brent Halverson says the customer experience basically comes down to the method the buyer prefers in making the actual purchase.
Halverson leads the overall strategic direction of ecmarket, a cloud solutions developer of Conexiom, which allows manufacturers and distributors to focus on serving customers and managing supplier relationships instead of entering data.
"Customers have their own preferred ordering method," Halverson says. "Not all customers want to order through your website."
He suggests serving them in the way they want to buy, whether it's via email, through an e-commerce site, a web portal, or even traditional phone and fax methods.
Research indicates that a majority of B2B buyers prefer placing orders by email, while another large group prefers going though a website.
The challenge is to find a way to integrate the most popular methods into sales-order automation.
"Supporting an omni-flow workflow can grow your business, reduce costs, and improve customer experience and satisfaction," Halverson adds.
For a detailed look at the challenges and best solutions for success in today's changing B2B sales environment, check out the webinar, "The Keys to Modern B2B Commerce," available now free of charge on-demand.
___________________________________________________________________
The webinar, a production of Advantage Business Media's Manufacturing Group, is sponsored by PROS.