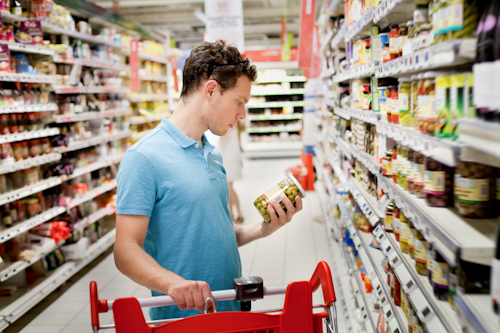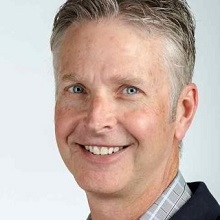 Commerce is no longer described as a simple transaction of a product or service. In the past, the buying process only looked at a transaction in stores, through a direct sales representative or distributor, or through an online storefront or portal, but today it has evolved to become much more. With the merging of advanced technology, including artificial intelligence and voice, technology has pushed the commerce industry into a digital evolution. It's from these innovations that brands are now connecting with customers directly and on a more personal level to change the consumer buying experience as a whole.
The State of Disruption in Manufacturing
This digital advancement has gone further to shake up the manufacturing industry. With countless digital and technological innovations, it's hard for manufacturers to know what direction is best for their company. In order to avoid the common digitization mistakes, manufacturers need to focus on new processes and strategies to look at how commerce can revolutionize the core of their business.

Digital disruption has opened a new world of commerce opportunities for manufacturers, allowing companies and brands to create more personalized relationships and increase revenue when new practices are applied correctly. It's by tracking commerce trends and experimenting with new technological solutions that manufacturers can determine what will and what won't help the manufacturing industry advance digitally.
Here are the top trends contract manufacturing organizations should track to help them become a superior and mature brand that dominates within the commerce space.  
Emphasizing Innovation: Gone are the times where a simple passive website was sufficient. Today's manufacturing industry is demanding that everything is digital: commerce, product catalogs, self-service portals and more. Companies are using the digital space to their advantage to deliver personalization and utilize digital technology that can take the load off on routine transactions and requests.
Digital-First Strategies: Pop-up manufacturers and startups are seeing great results from establishing an initial targeted audience solely through digital. These early companies are then beginning to disrupt the industry by opening physical retail stores with an already established customer base. Digital has lowered startup costs now more than ever, calling for established brands to recognize that new consumer companies are only going to continue to grow and disrupt the space.
Omni-Channel Fluidity: Technological advancements in recent years have provided manufacturers the ability to experiment with different channels in order to improve customer experiences. Half of purchases are made via mobile, and some experimental brands are testing the waters by incorporating artificial intelligence to help customers purchase through voice interaction and voice-controlled devices, like Amazon and Alexa. However, there is one key takeaway when it comes to the fluidity of the customer experience: customers are in control of the buying process. Companies need to support their customers regardless of their chosen channels for purchase.
Personalization: The right place at the right time: Customers expect personalization. In order for manufacturers to be successful, they need to take a deep dive into their target consumer and understand their buyers inside and out. Buyers want to be shown that companies understand their wants and needs, with brands delivering personalized promotional offers and relevant content directed to specifically to them. 
Data Driven Actions: While customer relationships are crucial, that should not be the only point of concentration. In order to guide sales pursuits, manufacturers need to make leveraging data a top priority. Sellers have a huge amount of data at their fingertips that they are able to utilize to market their products. Leveraging artificial intelligence and machine learning will help create informed conversations, digital experiences, product offers and pricing across all sales channels. By sharing relevant reports with all direct sellers and translating them into actionable insights, they can deliver product offerings that customers are most likely to purchase.
The Future of Manufacturing
Both the manufacturing and commerce industries have reached a digitally driven age, where new technological developments and practices are constantly evolving. In order for manufacturers to survive, it is paramount that high-level executives and CMOs utilize these evolving technologies and follow the most recent commerce trends. As they continue to evolve, they'll become digitally mature and lead the market through personalized businesses strategies geared toward their customers.
Dale Traxler is VP, Commerce at Rightpoint.