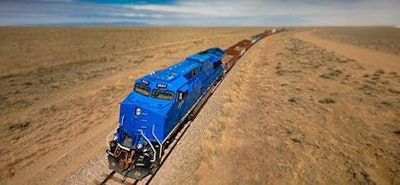 ERIE, Pa. (AP) — GE Transportation has announced a $2.6 billion deal to manufacture 1,000 locomotives for India Railways, just days after announcing it will lay off 1,500 union workers at its northwestern Pennsylvania operations.
The Erie Times-News says the deal isn't expected to save those jobs in the short-term because the locomotives haven't been fully designed yet and likely won't be built until 2017.
The company said last week that a slowdown in orders through 2016 prompted the layoffs set to begin in January. The company has 4,500 workers in Erie County, including 3,200 union workers at its locomotive plant in Lawrence Park.
Company spokeswoman Cathy Heiman says it's not clear how much of the India Railways work will be done in Erie County, but there will be a positive impact eventually.