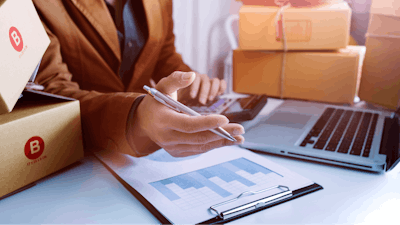 iStock
In part because e-commerce now helps manufacturers bypass traditional channels to reach consumers, more are adding direct-to-consumer (DTC) sales to their distribution plans. In addition to e-commerce, direct to consumer can come in the form of outlet or factory stores, pop-ups or through a brand's marquee stores.
Manufacturers that go direct to the consumer benefit from greater ownership of customer relationships, direct access to customer data and more control over how products are marketed, priced and delivered. The time to market can also be quicker when you are selling directly to the consumer. These are big wins.
But if the addition of a DTC channel is not managed well, manufacturers could incur a damaged brand, a decline in service, inventory shortages and complicated partner relationships. The cons could easily outweigh the pros.

Challenges include:
A complicated web of orders. Selling directly to the end-user means managing thousands of individual orders to thousands of different addresses, instead of shipping a few very large orders to distributors or retailers.
Balancing inventory across channels. Manufacturers also must balance DTC inventory with what's available for distributors, retail locations and e-commerce. If an item is in a marquee store, ready for walk-in customers, it can't also be available in a distribution center ready for an e-commerce customer or third-party retailer.
Mitigating partner conflict. If managed properly with policies that reduce or remove potential conflict, adding a DTC sales channel won't hurt relationships with channel partners, but it still places a manufacturer in direct competition with them. Navigating that conversation can be challenging, especially if communication channels aren't open and a clearly defined agreement is not in place.
Operating internationally. Existing technology systems may not support certain geographies, currencies or languages without customization.
Heightened cyber exposure. Manufacturers selling direct to consumers, especially online, have to properly manage sensitive customer data, including private information and financial data.
Siloed technology. The common path for companies adding DTC sales is to integrate add-on software to their existing solutions to manage the new channel. However, these add-ons are expensive to maintain, and clunky to operate. Managing those integrations can consume upwards of 70% of a company's IT budget. Using multiple systems also introduces risks, such as a channel simply not working — stopping orders and fulfillment in their track.
Strategies for Success
Manufacturers need the right technology infrastructure, distribution network and people in place to succeed with a DTC channel. Three ways manufacturers are succeeding with direct-to-consumer sales include:
Building a comprehensive operational plan to manage inventory and fulfillment across sales channels, including sourcing, required inventory levels and visibility.
Developing a channel strategy that reduces or eliminates potential sales channel conflict around pricing and promotions. You don't want retail or wholesale partners to feel like you're stealing their business. But there are ways to reach the consumer directly without threatening those relationships.
Investing in integrated technology and systems that bridge their sales channels for a single source of truth about the entire operation – avoiding brittle integrations. Operating a DTC sales channel without the right technology will inevitably make the DTC effort more difficult. Because without that all-in-one visibility, manufacturers can experience delayed shipping, incorrect orders, lost orders and ultimately, dissatisfied customers.

With over 30 years of extensive ERP consulting and business experience, David Vitak, a Senior Solution Architect for Dynamics 365 at Columbus U.S., is one of the most highly sought after solutions consultants in the Microsoft Dynamics world. He has played an integral part in more than 50 customer implementations in roles ranging from presales, system design and product configuration to managing overall implementations on 100+ user systems. David is a Microsoft Dynamics 365 Solutions Architect and has extensive knowledge in retail POS and back office, finance, manufacturing and supply chain management.