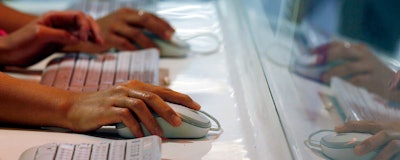 Most people like cats and dogs. People may love one, both, or even neither, but nearly all agree that cats and dogs are fundamentally different. Dogs are typically loving and loyal by default, while cats tend to reserve their loyalties and affections for those that earn them.
Modern distributors share these feline tendencies. Most manufacturers don't believe distributors give them the business they deserve, despite spending much of their valuable time providing support and education. Moreover, most manufacturers can't shake that nagging feeling that their rivals are receiving the lion's share of attention.
Maybe the problem, though, is that manufacturers have not taken a crucial first step toward doing something important, something of value, for their distributors — something that will earn not just their business, but also earn their favor.
Knowledge is power. The more of it one has — and the more quickly they have it — the better equipped they are to make important business decisions. When manufacturers sell their products, they must also provide their distributors with requisite real-time product information and ongoing sales support so all parties can maximize returns. This is where manufacturers can differentiate with digital solutions that enable distributors to boost sales, improve marketing effectiveness, and drive operational efficiencies.
One of these solutions is commonly known as a "brand portal." A personalized brand portal is a web-based system that combines a manufacturer's digital product catalogs with knowledge reservoirs that support complex marketing and sales processes, and ultimately provide an enhanced user experience for their distributors.
What does that mean? A personalized brand portal allows a distributor's staff members to see not only the products that the manufacturer has authorized for purchase, but also access accurate, up-to-date pricing and all the relevant content needed to close sales, including:
Frequently asked questions (FAQs);
Video tutorials;
Product manuals;
Technical support information;
Online warranty-claim filing;
Rebate processing; and
Forums where customers can share insights and provide feedback and suggestions.
Three Benefits of Personalized Brand Portals
No. 1 - Time Savings
Distributors are in the information business. Sure, they are paid for selling products, but they depend on having access to the right information — including pricing and availability, both of which fluctuate in real time — in order to maximize those sales. Distributors can no longer rely on traditional paper catalogs, which are out of date as soon as they are printed.
Accordingly, distributors must always be fully aware of everything that threatens to delay closing on sales — including any time that must be spent communicating via phone or email, pricing out deals, responding to requests-for-quotes (RFQs) with detailed proposals, analyzing statements of work or learning about relevant cross-sell opportunities.
Brand portals are the solution. By integrating vital tools and processes into a single, all-inclusive database, brand portals allow distributors to discover new products, faster. Instead of flipping and surfing through print and online catalogs to find all the necessary components to complete orders (and then also accurately input that information into sales documents), simplify and accelerate the sales process with:
Relevant product recommendations based on distributors' searches
Convenient methods for downloading essential information into usable formats
Using an application program interface (API), which enables distributors to instantly access and implement information seamlessly into their own enterprise systems.
No. 2 - Help Distributors Cultivate Great Customer Relationships.
As much as manufacturers want repeat business from distributors, so too do distributors want the same from their own customers — and that involves continuing relationships long after the initial sale. Brand portals can help distributors in this area by providing a forum for ongoing support and educational resources.
Providing post-sales support can also work to generate future sales and increase revenue. Automatic replenishment, upgrade qualification, timed notifications for future add-on sales, maintenance scheduling, recall notifications, service options, and product training are just a few ways manufacturers can help drive more value for distributors and their end clients.
Distributors can even allow their own customers direct access to a manufacturer's brand portal via a self-service option so they can conduct research prior to placing orders. In fact, brand portals may also integrate e-commerce systems to fully automate routine sales!
No. 3 - Drive Distributor's Brand Awareness
Because distributors often sell the same third-party products as their competitors, they need to focus on brand promotion by syndicating content straight from the manufacturer. Creating custom content that addresses specifics of distributors' businesses — such as local language, territory-appropriate pricing, product variations, regulatory requirements, and appropriate contact names and information — gives distributors an edge. This type of content is often co-branded, depending on the particular relationship and distributor needs.
Digital asset management (DAM) enables intelligent delivery of materials in the ideal file formats and sizes necessary to produce the best experiences possible — whether on a computer, a smartphone, or a tablet. At any time, from any location, distributors' employees and customers can receive relevant information that has been optimized to drive results. This also ensures their distributors' staff members only use authorized versions of materials, further reinforcing customer relationships and branding.
What Manufacturers Stand to Gain in Return.

Everything manufacturers do for distributors — deepening relationships, improving market share — should be mutually beneficial and reflect a convenient and cost-effective partnership. More efficient workflows in content management and syndication translate into lower costs and higher margins. Automated information drives add-ons, opportunities for cross-selling, and expanded visibility that potentially broadens product sets.
A few real-world examples of the importance of brand portals:
A $4.7 billion diesel engine manufacturer uses product information in its 400-part catalogs to manage service delivery charges. Consistent use of service procedures by repair technicians is key to pricing service warranties, which partially depends on the time to perform a repair.
An airplane manufacturer delivers product information in an optimized format that minimizes equipment downtime for maintenance and repairs. Mechanics find the right task data quickly and easily, decreasing time to repair and eliminating mis-orders of spare parts. The airlines also cut training costs because new technical crews become more productive, faster.
A manufacturer of electronic devices that regulate and control speed and torque of motors must build its products to customer specification. Supporting uniquely configured devices requires uniquely configured product information. With this level of customization, ensuring fast delivery of product information is essential to competitive advantage.
Brand portals are a win-win arrangement: both manufacturers and distributors are more successful — and with happier customers to boot!
Jill Steinhour is Hi-Tech & Telecommunications Industry Strategy Director with Adobe Experience Cloud.