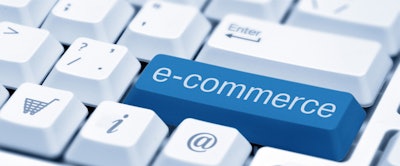 Many B2B sellers in the midmarket space are lacking the infrastructure to provide seamless customer experiences B2B buyers expect today.
To compete against Amazon Business and other big suppliers that are digitally enabled, midmarket B2B sellers need to invest in an e-commerce platform that supports the B2C experience buyers are expecting and optimizes their business operations.
According to a NetSuite Global Business Unit commissioned study by Forrester Consulting of more than 300 midmarket B2B e-commerce sellers, 72 percent of midmarket B2B sellers derive at least a quarter of their revenues from online channels. And there's no sign of this slowing down with millennials now representing more than half of the workforce in the US. This new generation of buyers expect to purchase from quality online channels.
Seizing the e-commerce opportunity requires investing in the right set of technologies to handle both the front-end customer experience and the back-end processes that facilitate order and inventory management, billing and customer support. Sellers that are looking to adopt or change their e-commerce technology have a variety of approaches to choose from, such as hosted in the cloud or on-premise or ones that are standalone or single-stacked integrated platforms.
Besides the technology aspect to consider, there is also the organizational side of the business that also needs to be addressed as business shifts to a digital-first selling strategy. Many B2B companies still force most buyers to interact with sales representatives to learn about product prices or complete the purchase process, despite the fact that B2B buyers prefer self-service.

Building Your B2B E-commerce Strategy
So how can you set your business up for e-commerce success in today's digital world? Forrester's study provided several important recommendations for building your e-commerce strategy.
Prepare to shift the focus of your sales force to more unique situations. Forrester recommends that B2B sellers rise to meet this shift in buyer behaviors by focusing their sales staff on supporting discrete, complicated transactions — including negotiating price, navigating complex products or services, selling high-consideration items, and helping set up installation needs. Even these sales processes, however, will need to be supported by digital tools and channels — including email, chat functions, digital brochures and collaborative software.
Consider the efficiencies of a single-stack technology approach. There is no one-size-fits-all best approach for every firm or even every firm of a specific size. Choosing a standalone or single-stack e-commerce solution is best decided according to numerous factors, including legacy technology infrastructure, the depth and breadth of skill to manage integration processes, and others. The sellers in the study did reveal that 62 percent would lean toward a single-stack approach with their next e-commerce purchase. Carefully weigh out the benefits of each approach and decide which is best for you.
Prepare for a wider competitive field. Entering the online commerce world will open your firm up to a wide variety of competitors. Interviewees in the study said making yourself available online will in some cases bring you into competition with much larger global enterprises whose first-mover advantage is being encroached upon. Beyond direct competition, however, bear in mind that your online experience will not only be compared with the competitor across the street or even the one in an office park miles away. It will also be compared with every other online shopping experience your customer has had. Evaluate potential technology partners' capabilities not just as a client but as a consumer.
Consider cloud-based solutions to help ease IT burdens. With many midmarket companies lacking deep expertise and personnel in IT, cloud-based solutions could be an area of consideration, as the participants in the study felt these solutions were better at staying abreast of the latest innovations, were faster to market and easier to scale.
Explore the role of marketplaces as part of your digital strategy. Online marketplaces like eBay, Amazon and Alibaba continue to be an effective way to drive traffic, sales and online presence. Whether you decide to sell through a marketplace or not, it's important to do your research and decide what's best for your business. But remember that many of your customers are already buying from these channels.
Forward-thinking businesses also need to stop thinking of their online channel as the competition. Many B2B buyers are bringing their B2C digital commerce expectations to their B2B purchasing.
For example, as a consumer it's frustrating to jump through multiple hoops to find price and product information, and it's even worse to get different prices on different channels. The same goes for B2B buyers. They're more willing to purchase from suppliers who offer transparency, personalization and convenience of online buying.
B2B e-commerce is projected to grow from $780 billion in 2015 to $1.13 trillion by 2020 in the U.S., according to the Forrester study. Companies that are able to get in front of setting up their e-commerce strategy will be poised to deliver exceptional customer experiences and embrace new growth opportunities.
Ranga Bodla is Head of Industry Marketing at NetSuite Global Business Unit.