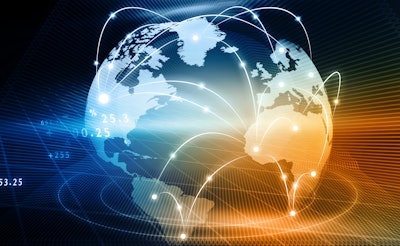 Electronic data interchange (EDI) software began as a tool for retailers but became a way for manufacturers and suppliers to accelerate their own order processing. The continual growth of e-commerce is deepening the need for this streamlined link between retailer and supplier. For example, the e-commerce market for clothing is expected to grow from about $256 billion in 2015 to nearly $470 billion by 2020. Consumer electronics is projected to grow from $247 billion to almost $400 billion in the same time frame. 
As e-commerce continues to grow and more consumers are going online to buy their goods, retailers and their suppliers will have to work more closely than ever. Haitham Ghadiry, vice president of sales and marketing for TrueCommerce, believes omnichannel EDI could be the solution to streamlining the process across ordering platforms, such as smartphones, tablets and computers. In an exclusive interview with Manufacturing.net, Ghadiry outlines how manufacturers can leverage EDI to keep up with e-commerce growth.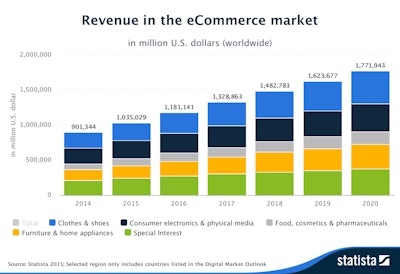 Katie Mohr (KM):  Who benefits from EDI software?
Haitham Ghadiry (HG):  For a time EDI benefitted retailers and large businesses more than suppliers, and suppliers viewed EDI as a burden or a cost of doing business. But now manufacturers and distributors can enjoy the same benefits of EDI as a retailer by optimizing their operation and accelerating their order processing.
The software can take a business activity that might cost a company $20 and reduce that to about 20 cents — and do it better, faster and without errors.
Additionally, now retailers with omnichannel initiatives are looking at things like in-store fulfillment and are streamlining this process by looking at products nearest to the customer and fulfilling orders by shipping it same day or optimizing store pick-up. Instead of shipping to distribution centers, suppliers might be required to ship to store or to consumer, and that is a big part of omnichannel.
KM:  How is the e-commerce market evolving?
HG:  What we saw in 2015 with increasing e-commerce is a confirmation of a trend, not a new trend. Every year starting Dec. 5 or so, people used to start going to the mall probably three or four times to start getting gifts. But now, every night when I get home, I just carry a box inside — most people do.
When you see that transformation in that market and how people are moving toward e-commerce, which was confirmed in 2015 more than any prior year, expediting order processing becomes a critical component of omnichannel. Through EDI (linking retailers and suppliers), an order can be shipped within minutes or hours from the order transmission when we eliminate any paper by automating that process.
In order for e-commerce to succeed, an order needs to be delivered as soon as possible after the order is placed, such as same-day or overnight delivery. What we will see is increased in-store fulfillment and in-store pick-up, we will see products coming to you from the nearest store.
 
KM:  How will growth in e-commerce impact manufacturers?
HG:  As retailers start the initiatives and provide same-day delivery and in-store pickup, they also need to optimize their supply chains and work closely with their suppliers. Manufacturers and distributors will need to have the same timely response.
EDI is a big component of that because the order can take seconds to be transmitted. Manufacturers, distributors and suppliers to large retailers and even retailers are preparing for that evolution. The next few years will be different and will require advanced technology. One retailer, for example, is planning in-store fulfilment after hours, so after the store closes, robots will move around the store fulfilling orders that they received online from a specific radius.
It is extremely critical for retailers and suppliers to take notice of the transformation.
How is your company managing the shift to e-commerce? Comment below or tweet @MNetKatie.