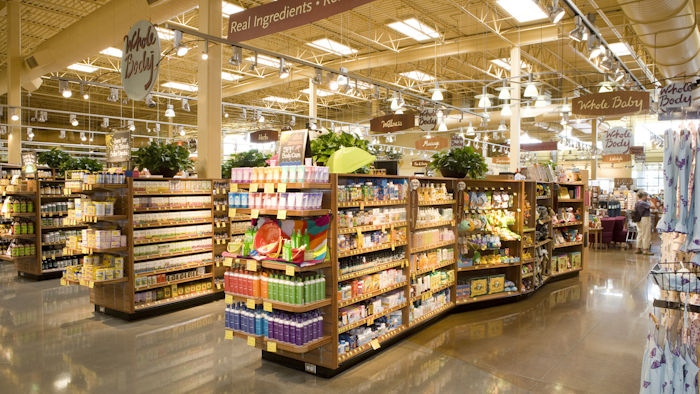 Hain Celestial Group, one of the country's largest natural foods and skin care companies has announced it is reformulating some of its products and dropping its claim that the company doesn't use sodium lauryl sulfate, or SLS.
SLS is a common surfactant found in a wide variety of personal-care products — from toothpastes to shampoos. Major manufacturers such as Procter & Gamble have vouched for its safety. But because there are concerns it could be a skin irritant, many "all natural" focused companies have switched to sodium coconut sulfate (SCS) as an alternative while boasting that their products are free of SLS.
Recently, this practice landed Jessica Alba's billion-dollar Honest Co. in the hot seat when the Wall Street Journal released a report showing that independent lab tests confirmed the presence of SLS in its "SLS-free" detergent. Honest Co. disputed the report and said its suppliers had claimed its ingredients were made without SLS.
The issue has highlighted the difficulty in natural companies staying true to their labels. In addition to potential inconsistencies in the supply chain, the chemistry behind the claims doesn't always add up.
SCS is derived from coconut, which makes it sound more "natural." But as Richard Sachleben, a member of the American Chemical Society's panel of experts, recently told Chem.Info, SCS is a mixture of compounds, including SLS, which explains its presence in lab testing.
"If anyone takes SCS and runs it through an analytical test — SLS is going to be in there," Sachleben said. "It's inherent."
The Wall Street Journal reports that the same test that confirmed the presence of SLS in Honest Co. detergent also found the chemical in baby shampoo made by Earth's Best, a brand owned by Hain Celestial. After being contacted by WSJ about its promise that it doesn't add SLS to many of its products, Hain Celestial decided to drop the claim.
Hain Celestial owns a plethora of widely used organic and natural brands such as Alba Botanica, Jason, Celestial Seasonings and Earth's Best.
Hain Celestial said that in addition to dropping the "no SLS" label it will reformulate a handful of products to find a replacement ingredient. The company's general manager told WSJ that even though SCS is considered safe, Hain Celestial was responding to consumer's "general concern for sulfates."
The company said it could take until 2017 to reformulate the products and find another ingredient that cleans well and produces the bubbly lather consumers want.