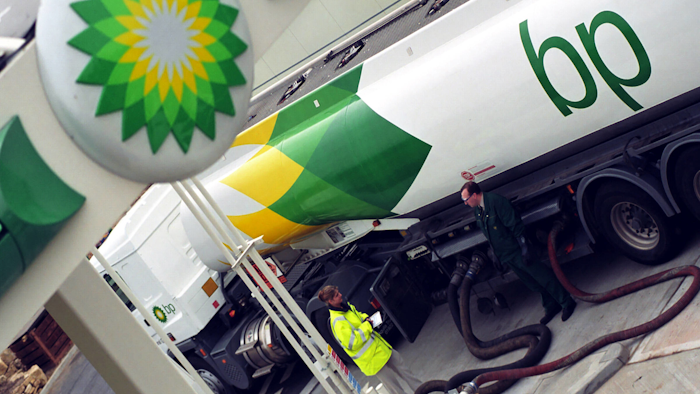 BP reported the largest annual loss in its history in 2015 amid spiraling oil prices and costs stemming from the 2010 oil spill in the Gulf of Mexico.

The petroleum giant on Tuesday said that it lost $6.5 billion last year and that its fourth-quarter net income was $196 million.

Reuters reported that analysts anticipated a much higher quarterly net income of $730 million.

"We're making good progress in managing and lowering our costs and capital spending, while maintaining safe and reliable operations and continuing disciplined investment into the future of our portfolio," CEO Bob Dudley said in a statement.

Dudley told Bloomberg that the company is adjusting to accommodate oil prices of less than $60 per barrel; crude prices are currently hovering at about half that amount.

The year-end totals were hampered by a $443 million fourth-quarter charge related to the Deepwater Horizon spill. Total pre-tax charges for the disastrous underwater spill now total $55.5 billion.

BP also indicated that it would cut 3,000 additional jobs by the end of next year, and that continued declines in oil prices could force the company to cut deeper.

"We will keep the capital frame under review as we move through 2016 and beyond," said CFO Brian Gilvary.

The company previously announced plans to cut 4,000 positions; the 7,000 total cuts equate to nearly 9 percent of its global workforce.