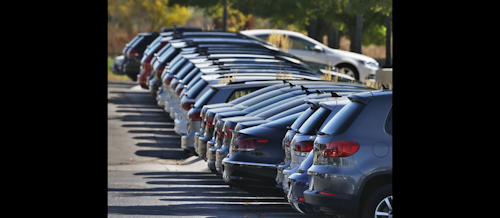 The nation's top automakers this week all reported slower April sales compared to the same month of 2016.

Among Detroit's "Big Three," Ford and Fiat Chrysler reported sales declines of about 7 percent over that span, while General Motors saw sales slip by nearly 6 percent.

Their largest overseas competitors didn't fare much better. Honda also fell by 7 percent, while Toyota sales dropped by more than 4 percent. Nissan sales slid by a more modest 1.5 percent.

Those six automakers accounted for more than 75 percent of the U.S. auto market in March, according to data from The Wall Street Journal.

Last month included one less selling day than April 2016, but analysts suggested that the numbers could indicate slowing demand after record vehicle sales last year.

Some projections expect that this year's sales numbers will fall short of the 2016 record, and a report in late March found that vehicle inventories were increasing on dealer lots.

Although automakers told the Associated Press that sales and vehicle prices remained strong, indicators suggest that dealer incentives could be beginning to take their toll on prices. An increase in incentives could erode automaker profits for the year.

Prices reportedly began to slide even among strong-selling larger vehicles, but the largest automakers continued to report strong numbers for trucks and SUVs -- including FCA's Jeep and Ram brands, GM's SUVs and the Ford Escape and Expedition.