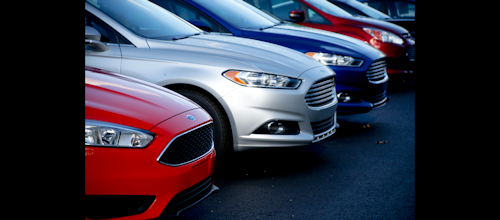 The top automakers in the U.S. market reported mixed results for 2016 following their final monthly sales reports for the year.

General Motors -- the nation's largest vehicle producer -- and Toyota each saw modest sales declines last year, while Ford and Fiat Chrysler sales were generally flat compared to 2015. Nissan and Honda, however, exceeded record 2015 totals to set new annual sales thresholds.

Nissan reported a 5.4 percent year-over-year sales increase. Nissan models were sold at a 5.5 percent higher pace, while its Infiniti luxury brand saw a 3.6 percent increase.

Honda sales grew by 3.2 percent despite a 9 percent decline in its Acura brand; the Honda division climbed by 4.8 percent.

Fellow Japanese company Toyota saw sales fall by 2 percent amid lower numbers by both the Lexus brand and its flagship division.

Among Detroit's "Big Three," General Motors sales fell by 1.3 percent. Chevrolet, its largest brand, declined by 1.4 percent and the Buick line was the only one of its four to see an annual increase.

Ford saw a double-digit gain in its Lincoln brand cancelled out by a slight decline in Ford vehicle sales, while strong years by FCA brands Jeep and Ram were hindered by declines from Dodge, Chrysler and Fiat.

Those six companies comprised more than 75 percent of the U.S. auto market in November, according to The Wall Street Journal.

The Associated Press reported that forecasts project total U.S. auto sales to narrowly edge last year's record.