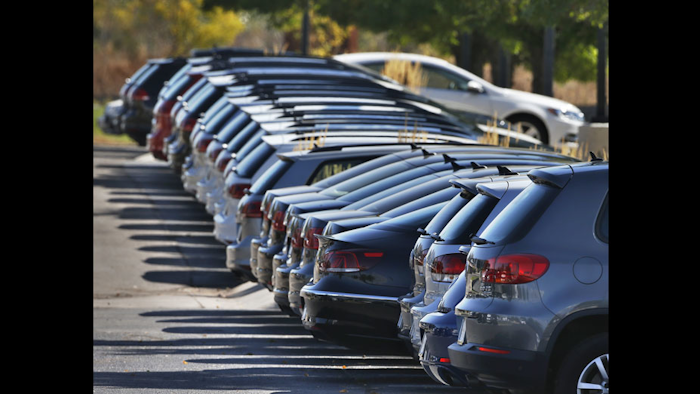 Most large U.S. automakers reported modest sales numbers for July in their latest monthly numbers.
Among the Detroit automakers, General Motors sales fell by 2 percent compared to July of 2015 while Ford sales declined by 3 percent and Fiat Chrysler remained largely flat.
Their Japanese counterparts Toyota and Nissan saw a decline and increase, respectively, of about 1 percent, but Honda reported a 4 percent increase and a new sales record for July.
Those six companies comprised more than 75 percent of the U.S. auto market in June, according to numbers from The Wall Street Journal.
GM touted a 5 percent increase in retail sales and noted that planned decreases in rental sales curbed its overall numbers. Sales increases among its GMC, Buick and Cadillac brands were also outweighed by a 5 percent drop among Chevrolet vehicles.
In addition to a 3 percent decline among Ford vehicles, the company's Lincoln luxury brand fell by nearly 5 percent.
Fiat Chrysler, meanwhile, reported a decline in retail sales despite its overall 0.3 percent gain last month. The company announced last week that it would alter its sales reporting in the wake of an investigation by the U.S. Securities and Exchange Commission.
FCA's Jeep and Ram brands increased by 5 percent, but the Dodge and flagship Chrysler and Fiat brands declined last month.
Honda attributed its record month to the continued strength of the Civic model, which compounded industry-wide sales growth in trucks and SUVs. All three Japanese automakers saw their luxury brands perform worse than their flagship models.