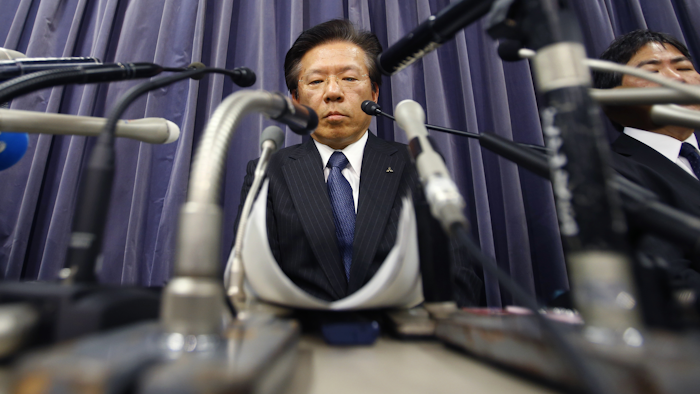 Mitsubishi officials announced Wednesday that previously disclosed problems with its vehicle fuel economy numbers likely affected all models sold in Japan.
The Japanese automaker said last month that its employees reduced the resistance of vehicle tires — thereby distorting fuel economy by 5 to 10 percent — in four "mini-car" models, including two that were supplied to Nissan.
This week, Mitsubishi submitted the findings of its internal investigation to Japanese authorities and said that running resistance was improperly calculated in nine models currently sold in Japan along with some discontinued models.
Mitsubishi said that employees viewed overly ambitious fuel economy targets as "absolute" and that the threshold was improperly raised five times amid concern about competitors' fuel efficiency.
The company also said that managers failed to properly communicate with those conducting the testing and that it is considering "drastic reforms" to prevent similar problems from reoccurring.
Mitsubishi stopped production of the mini-car models and is discussing how to compensate affected owners with Nissan. The company established a panel of outside experts in late April to conduct a more thorough investigation.
Officials said that it fulfilled testing requirements in vehicles sold overseas, but U.S. regulators have ordered additional testing of the five Mitsubishi models sold there.