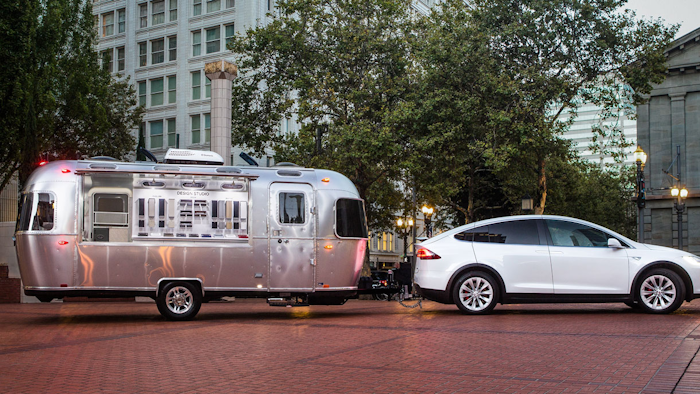 Tesla Motors plans to partake in an American tradition in the late summer and into fall: the cross-country road trip.
 The company's all-electric Model X SUVs will haul one of six custom-built Airstream trailers around the country.  
 
But instead of the Grand Canyon or Yellowstone, Engadget reports they'll head from coast to coast — including to areas that currently lack a brick-and-mortar Tesla showroom.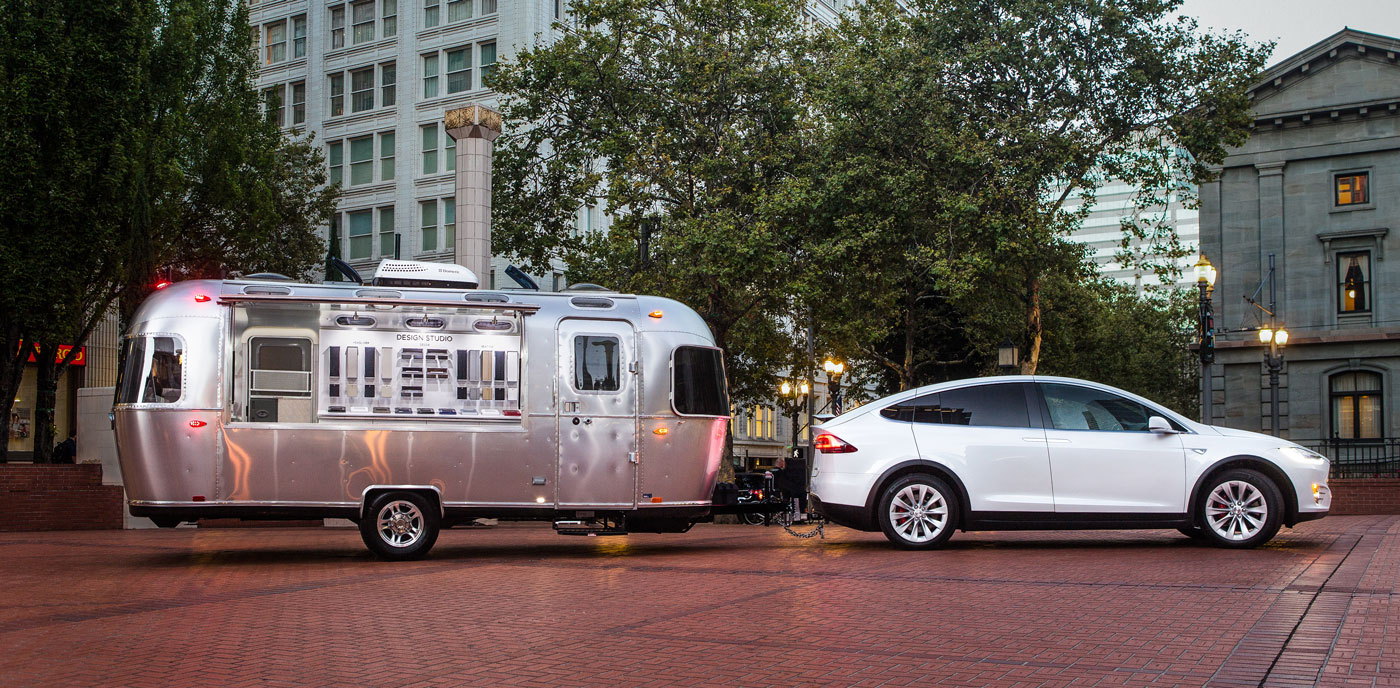 The Airstreams, meanwhile, will essentially function as mobile showrooms for the company's electric vehicles. 
 
The first stop is slated to begin Friday in Santa Barbara, Calif., while the road show will travel to Chicago, New York City and upstate New York later this month. 
 
In October, the tour will hit both coasts, with stops in Portland, Seattle, San Francisco and Venice, Calif., along with Boston and Princeton, N.J. 
 
The following month, the company will head south with stops scheduled in Atlanta and Tampa. Tesla is also inviting interested drivers to request more stops in coming months.