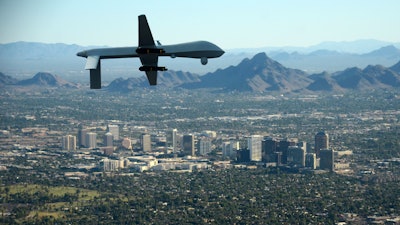 The Department of Defense recently announced the awarding of contracts for the Skyborg drone project to Boeing, Northrop Grumman, General Atomics and Kratos Defense and Security Solutions. The deals carry a shared ceiling of $400 million.
The Air Force's Skyborg program seeks to develop AI-equipped, unmanned aerial drones that are inexpensive enough that the loss of one in combat is sustainable, but useful to the point that they can fly with and assist piloted aircraft. The AI element of the project will, ideally, allow the drones to learn enough to decrease the involvement of manned crews in dangerous mission. Essentially, Skyborg will put more planes in the skies, but fewer pilots.
The Skyborg contracts cover prototyping, experimentation and autonomy development, with the goal of delivering prototypes with modular hardware and software payloads. The companies will compete against each other for future orders.