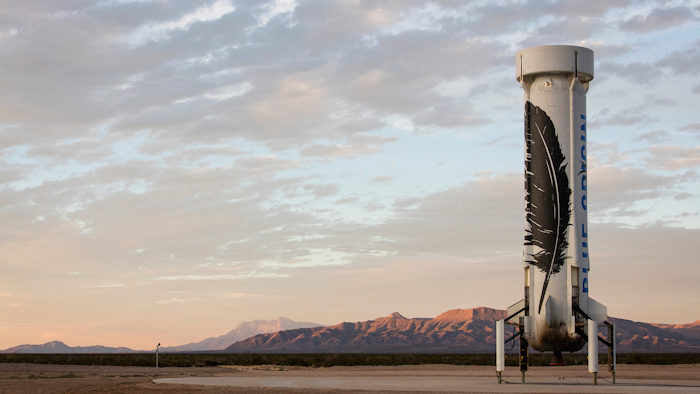 Blue Origin's next test will have a newly designed escape system that could be re-used if not needed.
The New Shepard capsule will be equipped with an escape motor underneath the capsule, Jeff Bezos said in an email on Friday. This type of setup has been used before, in NASA's Max Launch Abort System, but it's a first for Blue Origin.
Placing the motor underneath the capsule instead of in a "tractor" configuration in the tower above it allows the motor to stay intact, even if it isn't used. The alternative would be to jettison the escape system before the vehicle re-enters the atmosphere, since a capsule with a tower can't re-enter the atmosphere or deploy the parachutes it needs in order to land. Therefore, putting the motor on the underside of the capsule lowers costs and reduces the amount of danger posed to the capsule from the tower itself. The test will take place in early October, although the exact date has not yet been revealed.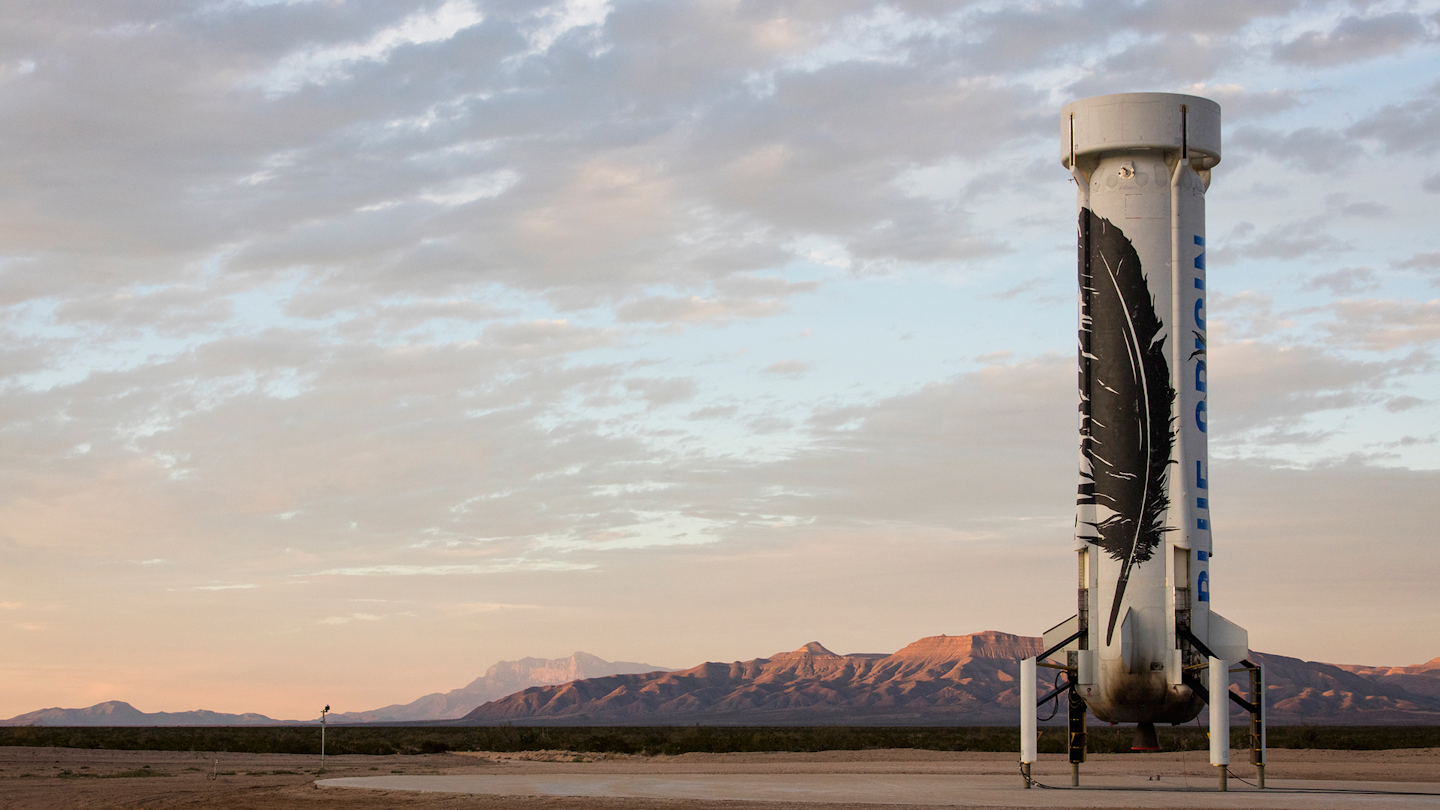 As in the New Shepard vehicle's last pad escape test, Blue Origin will test a worst-case scenario this time around. This time, the vehicle will be in the air when it happens, undergoing the maximum amount of stress it will ever experience during the flight.
This will be the fourth flight with the same New Shepard booster, a significant step for the reusable rocket. It will also be the last. When the capsule escape motor kicks in, it will hit the booster with 70,000 pounds of force, which could tear it apart during the high-pressure flight. The rocket might still survive and keep flying, in which case it will be recovered and kept in a museum.
However, Blue Origin is expecting that the booster will fail. In the email, Bezos said that it's likely to hit the ground almost fully fueled – resulting in a "most impressive" explosion marking the sacrifice it made for its own escape pod. Meanwhile, the capsule will float down in safety on three drogue parachutes and its main parachutes.