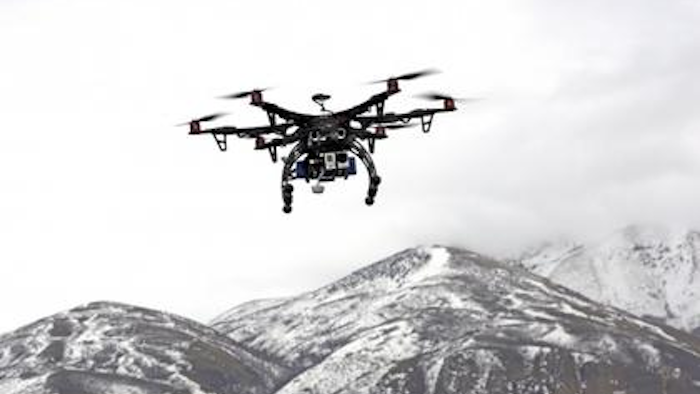 Wednesday marked the deadline for the Federal Aviation Administration to integrate drones into the National Airspace System.
By this deadline, set by Congress in 2012, the FAA was supposed to have created national regulations including "a comprehensive plan to safely accelerate the integration of civil unmanned aircraft systems into the national airspace system."
As expected — since the organization has missed several other drone-related deadlines — the date came and went with no word from the FAA.
Although there are no specific repercussions that come with the FAA's failure to outline regulations, there is growing confusion about policy.
For businesses hoping to use drones commercially, the unmet deadline means still having to apply for  an airworthiness certificate — a prerequisite to operating in the NAS.
Since drones appeared on the public market, states and municipalities tried to establish their own guidelines for usage, which lead to an inconsistent patchwork of rules.
For example, earlier this month, legislation attempting to keep drones off of private property was shot down in California. According to the National Conference of State Legislatures, 45 states have considered 164 drone-controlling bills in this year alone.
Commercial drones have the potential to assist with rescue missions, assess damage from natural disasters and help farmers address crop concerns, according to a letter addressed to the FAA from nearly 30 businesses and organizations involved with unmanned aircraft systems.
"In the absence of regulations, American businesses and innovators are left sitting on the sidelines or operating under a restrictive exemption process," the letter explains. "For the continued safety of the airspace, the FAA needs to finalize the small UAS rules."
In February 2015, to comply with one of the stages of Congress' plan for drone regulation, the FAA released a guidelines for UAS under 55 pounds. They change no official policies, but is the first step in the rulemaking process.
Rich Swayze, the FAA's assistant administrator for policy, said the administration will be launching an information campaign for retailers in anticipation of this holiday season, which will likely see a rash of drones as gifts.  
What do you think the FAA's drone regulations should include? Comment below or tweet @MNetKatie.