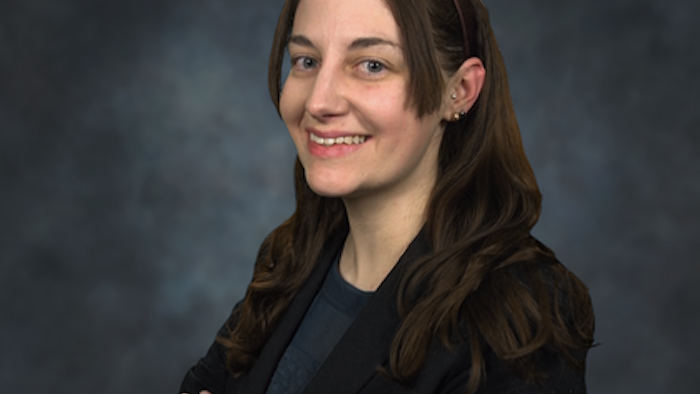 Varley Group is one of Australia's oldest engineering companies with a reputation worthy of its tenure. Recently, they've begun to establish a substantial presence in the U.S. through their subsidiary, Varley USA.
I spoke with the Varley Group CEO Jeff Phillips and the CEO of Varley USA Matt Hederstrom about their increased footprint in the defense and aerospace sectors and the global supply chain.
AD: What industry trends are you seeing now that interest or excite you?
MH: The most important thing we're seeing is that the manufacturing sector in the U.S. is growing and strengthening. The U.S. market is also becoming more competitive globally.
JP: In the market sectors in which Varley operates, we've seen supplier consolidation at the global scale as companies pursue growth by expanding to international markets. Aligned with this is the internationalization of supply chains. Some of this is driven by cost reduction, some by obtaining a stronger foothold in local markets.
AD: Can you talk about Varley's increased footprint within the aerospace and defense marketplace?
MH: We've done business with U.S. customers in the last decade, and those customers have encouraged us to come to the U.S. to set up shop. They've seen Varley over the years as a quality teammate and a reliable supplier. We're exploring those opportunities with current U.S. manufacturing businesses to help us support U.S. customers and help U.S. partners capitalize on exports back to Australia.
JP: More than a decade ago, Varley set in place a business plan to increase our technical capability and skills. As we've progressed, we've naturally entered into markets that demand higher technological capability. The work we have undertaken, primarily from Australia, showcases our ability to effectively solve customer problems. The U.S. market offers Varley greater access to emerging technologies, which enhances our continued business development.
AD: Do you think that businesses within manufacturing can help sustain the global supply chain?
MH: International customers will increasingly look to the U.S. as key suppliers. Strong businesses will maintain a focus on the quality, their people and their customers. This is what will keep these companies strong. One thing also is that personal relationships are always important no matter what business you're in. But in the global supply chain arena, it's even more complex because you have language, exchange rates, time zones, cultural differences.
JP: The prime businesses that supply the aerospace and defense market are now large corporations. Due to the internal rules to control such large enterprises, they can become less creative and slower to develop the ideal customer solution. This is where key innovative suppliers to these primes can play a more important role in acting as specialized technology developers on their behalf. By using the greater flexibility and creativity of these smaller suppliers, the primes can put in front of their customers a range of innovative solutions in a shorter time frame. It's a win-win that innovative suppliers will become more embedded in the global supply chain, while the primes can offer better solutions while controlling the cost, risk and quality.
AD:  What are your thoughts on the need for the U.S. to extend services to the Pacific Rim markets?
MH: Everyone is starting to do this given national security concerns, and the cooperation is increasing because there are common interests in the region. Australia has continued to acquire U.S.-made military and defense systems, which really helps to strengthen Varley's business in Australia. This is a huge advantage given this geopolitical environment; it really helps to have a solid foothold in both sides of the Pacific.
JP: The continued economic growth in Southeast Asia, China and South America means that the Pacific Rim is an area of growing global importance. It is emerging as the most important market for both the U.S. and Australia where we share commonality in ensuring that our respective interests are protected. The geographical locations of Australia and the U.S. means our closer alliance puts us in a strong position to work together for the betterment of the Pacific Rim.
AD: Any other thoughts you'd like to share?
MH: We're continuing to expand to new markets, and we're seeing some really fast growth. We're proud to bring new, highly skilled manufacturing jobs here to the U.S. from elsewhere. We're doing our small part. We want to make Varley more competitive globally, and we're very eager to see what the next 100 years will bring here in states.
JP: It's an honor to be running a company like Varley with such a proud history and reputation for quality and customer service.