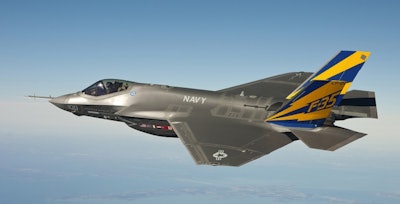 Turkey's decision to purchase the advanced S-400 missile defense system from Russia has resulted in the United States halting delivery of equipment related to the F-35 fighter aircraft. The U.S. has claimed the S-400 would compromise the F-35's security and this marks the first concrete step by the U.S. to block delivery of the stealthy aircraft to Ankara.

Despite several warnings from both the U.S. and NATO allies that the purchase of the S-400 would be incompatible with F-35 operations, Turkish President Tayyip Erdogan has refused to back down. That could have considerable ramifications for the F-35 project itself and Turkish companies supporting it. Acting Pentagon spokesman Charles Summers Jr. said on Monday that the Pentagon "has initiated steps necessary to ensure prudent program planning and resiliency of the F-35 supply chain".

While the F-35 program as a whole is expected to move on if Turkish companies are excluded, the Turkish economy could lose out on billions of dollars. According to Lockheed Martin, involvement in the F-35 project could be worth up to $12 billion to Turkish companies. The following infographic provides an overview of the Turkish companies involved and their current role in the fighter jet's development.
You will find more infographics at
Statista