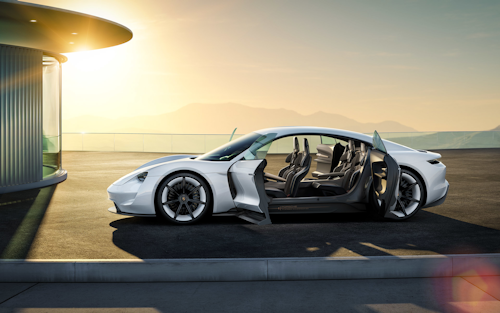 As of today, Porsche is promising to deliver its first electric car by the end of the decade.
The Mission E concept car made its debut at the Frankfurt Auto Show in September and spurred rumors that the Tesla Model S might have met its electric-luxury match.
Reuters reports that the automaker will invest more than $1 billion to get German production facilities in Zuffenhausen and Weissach ready to work on the new no-emissions model.
The four-door sports car will have 600 horsepower and a range of more than 250 miles on a single 15-minute charge — more than 300 miles on longer charges. If you don't dig plug-ins, Porsche also allows to option to install a coil beneath your garage to wirelessly charge the Mission E.
All-wheel drive and all-wheel steering enhance its maneuverability and its two permanent magnet synchronous motors — much like the engines in Porsches 919 hybrid race cars — let the Mission E go from zero to 60 miles per hour in only 3.5 seconds.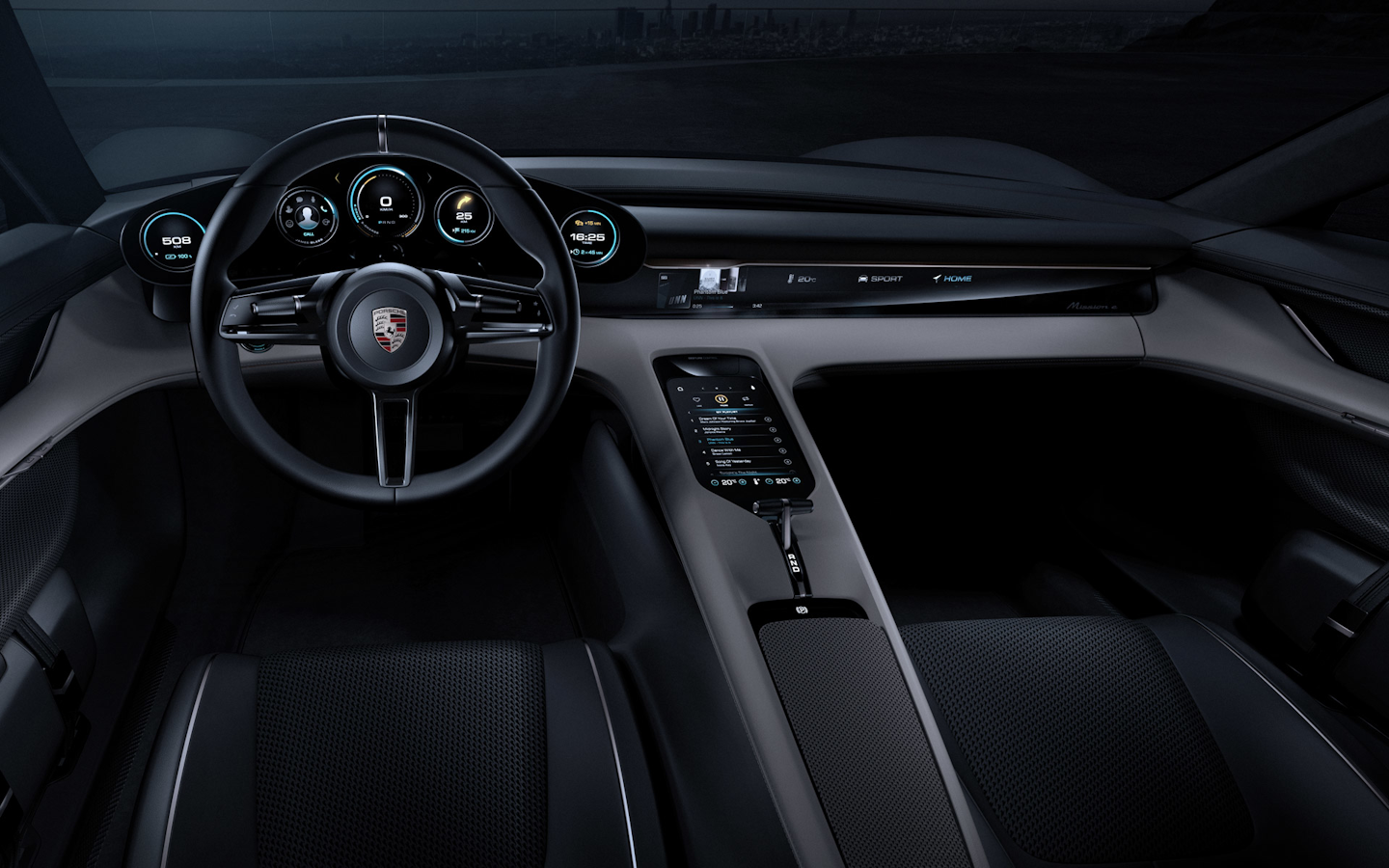 Porsche also plans to include all kinds of new tech, such as eye-tracking instruments and a holographic display for apps for touch-free control of temperature, navigation, music and more.  
As groundbreaking as the Mission E promises to be, it's still a long way off. By the time it gets to consumers, it might have some worthy competition.
"With today's decision, Porsche is driving flat out with no speed restrictions into the automotive and industrial future," said Uwe Huck, deputy chairman of the carmaker's AG Supervisory board.
Is electric the future for luxury vehicles? Do you think the Mission E will still be groundbreaking by the time it hits the market? Comment below or tweet @MNetKatie.